WHAT IS VIDELY?
Videly and Videly Pro is a cloud based youtube video seo research tool with lots of other features including rank tracking, niche analysis, seo text generator, and a handy report generator.
Using Videly will help rank your videos in Google and Youtube and keep you focused while tracking the rankings.
HOW DOES VIDELY WORK?
Videly has been created by video marketers looking for a solution to getting videos seen.
With this in mind, they have had Videly built, so they can streamline their video marketing processes.
Getting started with Videly is really easy and not something anyone will struggle with, infact, you can be up and running within three clicks.
Step 1: Use Videly's Keyword Research tool to find untapped buyer intent keywords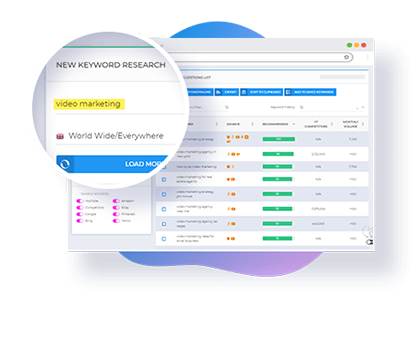 Step 2: Use Videly's Video Details tool to auto generate perfectly optimised video SEO text that Google, Youtube, and Humans will love!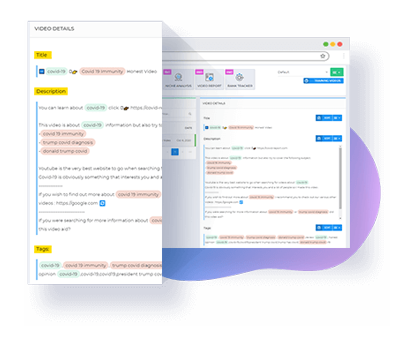 Step 3: Copy and paste your text into your youtube videos before uploading and see the results.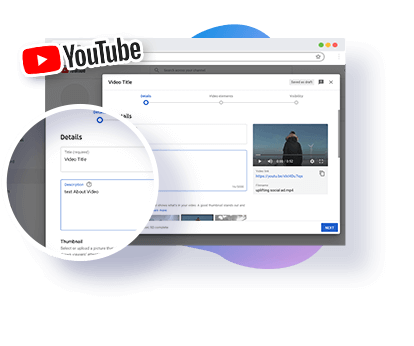 If these 3 options are not enough for you, fear not, as Videly has a upgrade called Videly Pro which gives you 3 more jam packed features.
Inside Videly Pro you will be able to use:
Niche Analysis Tool: The Niche analysis tool allows you to analyse the specific niche you want to upload videos into and will help you decide if the keywords you want to rank for will be hard or easy and what to do under those conditions.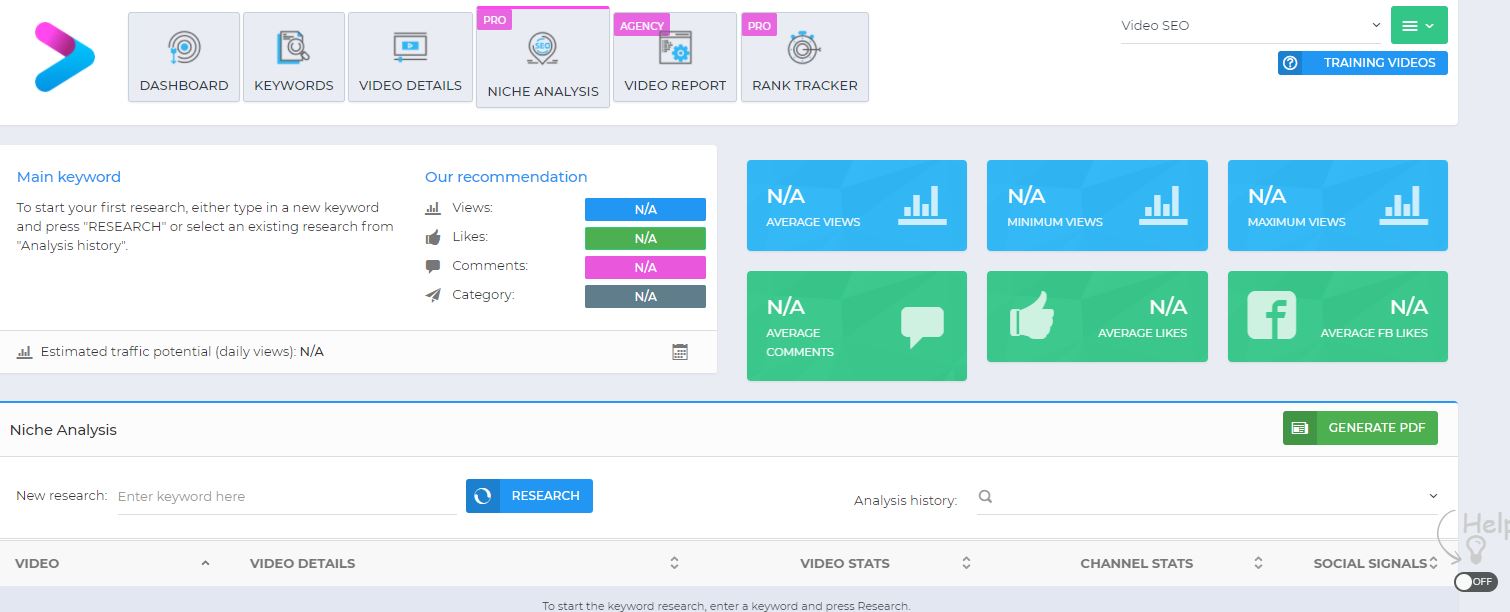 Video Report Tool: This will allow you to enter a URL and a keyword for a video to analyse how that video is doing.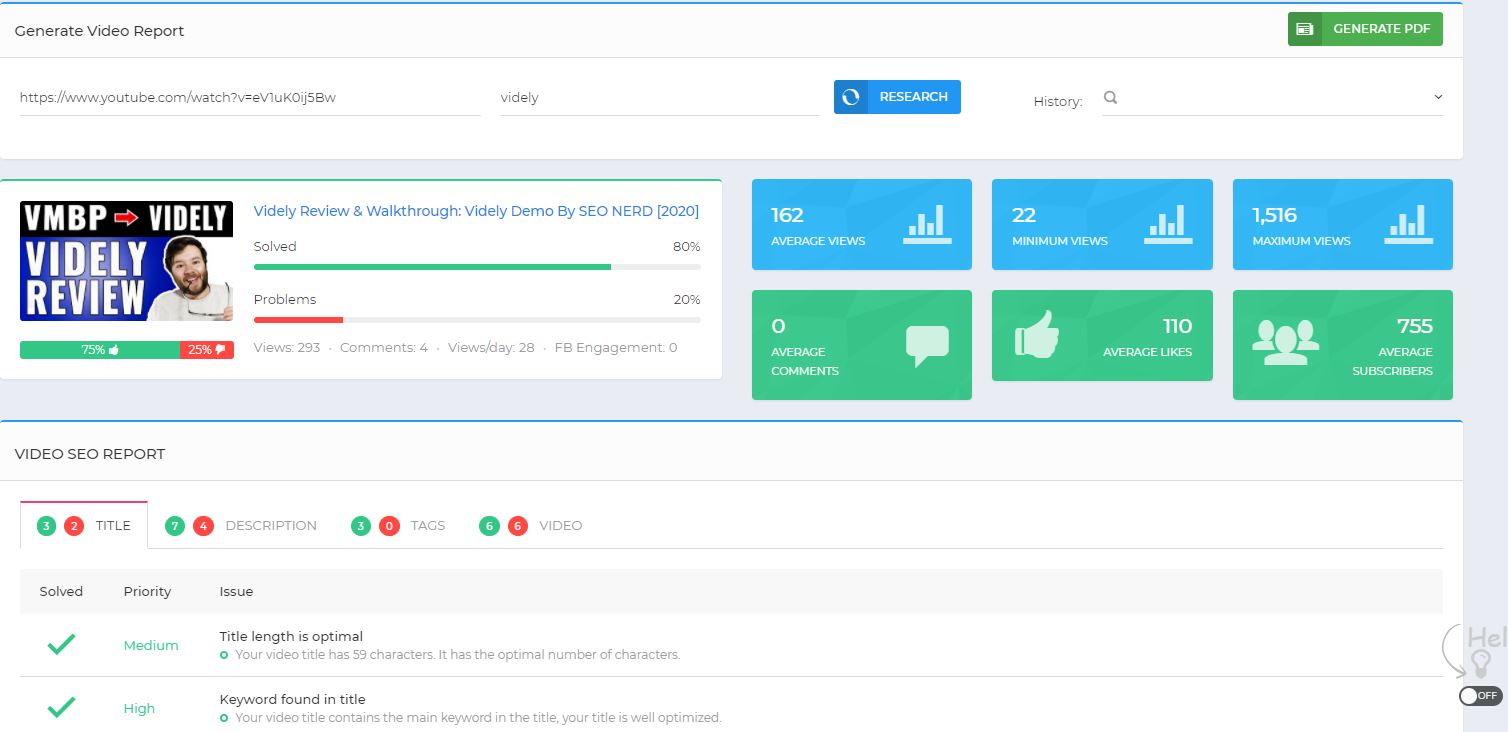 Rank Tracker Tool: This is the final tool which allows you to track automatically every video and every keyword you post online for a specific keyword.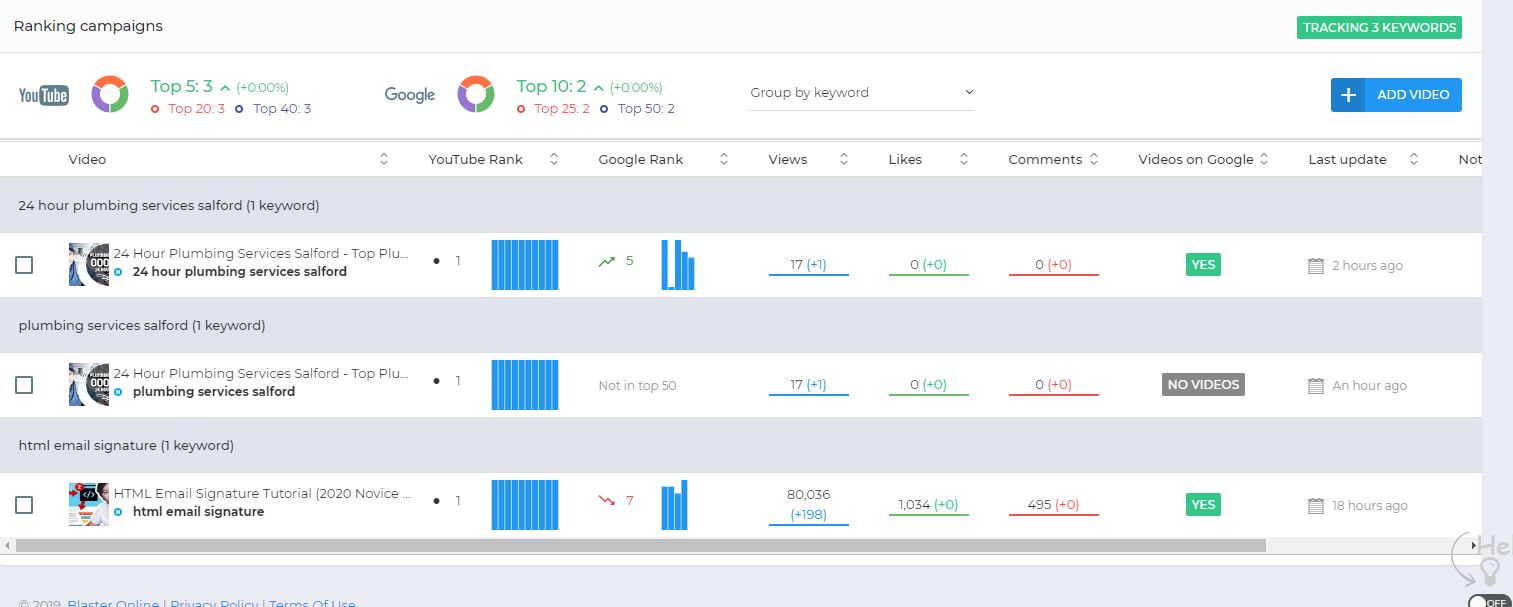 Videly truly is an amazing tool and the possibilities of using Videly are endless. This is why I created a Videly review site! Highly recommend you check it out.
Videly Vs Google Keyword Planner
In this Videly VS Google Keyword Planner Video Im going to be comparing features of both softwares to help you decide if you should buy Videly or if you should use Google Keyword Planner more.
How to AUTOMATE Your VIDEO SEO
In this How to Automate Your Video SEO Tutorial Im going to show you how to use a software called Videly to automatically generate perfectly optimised SEO titles, descriptions, and tags for your videos which will boost your video rankings practically overnight.
Create a VIDEO SEO REPORT Quickly
Create a VIDEO SEO REPORT Quickly. In this how to create a video seo report tutorial you're going to learn how you can click a button in Videly and generate a full blown Youtube video seo report in the format of a pdf for you to either send to your clients or track your own progress.
Find Trending Topics & INSTANTLY Rank Videos On Youtube and Google
In this how to find trending topics and instantly rank videos on Youtube and Google tutorial Im going to show you my step by step methods I've been using to optimise my videos so they rank in the top positions of Google and Youtube.
Find UNLIMITED Buyer Intent Keywords & Rank #1 on Google & Youtube With Video SEO
Find UNLIMITED Buyer Intent Keywords & Rank #1 on Google & Youtube With Video SEO. In this video you will learn my exact step by step process to find unlimited buyer intent keywords and how I use a software to automatically generate perfectly optimised SEO text for my Youtube videos to get number one ranking positions on Google and Youtube almost instantly.
Advertise Your Business Using Videly
Advertise Your Business FOR FREE. In this video you're going to learn how to advertise your local business for free and I also show how you can advertise your business with paid tools as well.
Videly PRO Review and DEMO
In this Videly Pro review and demo Im going to be exploring Videly's pro features which are Niche analysis, Video Report, and Rank Tracker.
Videly OTO's Explained: Videly Pro, Videly Local, & Videly Ongoing Fees
In this video Im going to break down all of Videly's OTO's including Videly Standard, Videly Pro, and Videly Agency. Im also going to put an end to the confusion around the credits theory.
Keywords: Videly Pro Demo – Does Videly Pro Actually Work? [CASESTUDY]
In this Videly Pro Demo Casestudy Im going to be walking you through my entire process to applying video SEO and getting #1 rankings on Google and Youtube.
Videly Keywords: Videly Pro Demo – Does Videly Pro Actually Work? [CASESTUDY]
This specific episode of the series I enter Videly Pro and show you how I find secondary keywords to enhance our exisiting keywords and use the niche analysis to confirm my decisions of the keywords I decided on.
Create Videos Without Editing Skills: Videly Pro Demo – Does Videly Pro Actually Work? [CASESTUDY]
This specific episode of the series I enter Vidnami and show you how I create done for you videos once I've entered some text.
Create Youtube Thumbnails Without Editing Skills: Videly Pro Demo [CASESTUDY]
This specific episode of the series I enter Blastersuites thumbnail software called Thumbnail Blaster and show you how edit their done for you Youtube thumbnails.
Getting Instant Number 1 Youtube and Google Rankings With Proof: Videly Pro Demo [CASESTUDY]
The final episode of this videly pro casestudy is here! Watch me tie everything together by uploading and optimising the Youtube videos and then checking the rankings LIVE.
VIDELY PRICING
The normal pricing of Videly is $268 BUT they care currently running a founders offer which will get you a 65% Discount by clicking here.
Included inside Videly standard is the local pack which offers a variety of done for you templates for local businesses and unlimited credits for rankings.
Videly OTO
Videly also offer oto's which are:
Videly Pro: $67 (Quarterly)
This purchase unlocks the 3 extra features:
Niche Analysis: Analysis competition and tells you how easy/hard it will be to rank for your keywords.
Video Report: Gives you a fantastic looking report of your video and gives suggestions on improvements + the ability to download the report to a pdf file
Rank Tracker: Allows you to track your videos and keywords and automates the update process
Multiple Campaigns: Allows you to create unlimited keyword campaigns so you can quickly scale and organise your projects.
Split Blaster: Enables you to download copyright videos from Youtube, cut them and make them original for your own campaigns

Bonuses From BlasterSuite
If you're lucky enough to catch the bonuses you will also get from BlasterSuite the following:
BONUS: Spokesperson Video Intros Pack
BONUS 1: Apple Style Intro/Outro Video Pack
BONUS 2: Vintage Photo Pack
BONUS 3: 850 Royalty Free Images
BONUS 4: The Youtube Review Trick
BONUS 5: 100 Music Loops
BONUS 6: Audio Video Platinum Pack
Videly Agency: $197
This purchase unlocks the agency features including resell rights and the complete done for you agency wordpress theme with video training on how to install, use, and apply it to your business.
Agency Rights: meaning that you can sell the research you get using Videly and the rankings you'll generate.
PDF Export: export and download your research data in PDF format
Video Report Module: analyze any YouTube link and see exactly what it's missing and what you should do to optimize and increase it's rankings!
Videly-Cash-Machine: step-by-step training and we will teach you exactly how to FIND and SIGN clients!
DFY Website: DONE FOR YOU Agency website specially designed for people like you… who want to sell video and ranking services!
My Conclusion:
Videly truly is an exceptional software.
It's hard to say anything negative about Videly or Videly Pro when you use it every day and managed to get some serious results from it.
I would like to see some more mass importing options and perhaps a little more fluent in the auto seo generating text features, but apart from that, I cannot fault Videly.
After using this video ranking software for over a year now I've found it to be one of my secret weapons for ranking videos. It's smooth, easy to use, and cost effective. Im surprised more people are not using it BUT admit the marketing for the product is pretty aggressive which I imagine makes it somewhat difficult for people to invest in.
Im glad I took the risk of purchasing this software and Im confident anyone else investing and use this seo tool will likely see a measurable difference in Google/Youtube rankings.
This software is the upgraded version of Video Marketing Blaster and you can find a video comparing the two above. I own both these softwares and Im in favour of Videly.
If you're reading this Blastersuite guys, keep up the good work.