In this blog, I will be covering the Top 5 Things Costing Your Small Business Leads. I've given manual audits to hundreds of small businesses and these 5 simple and easy to change tips can be sorted today and create an impact for your business tomorrow.
Quick Links
Sticky Navigation Bar
A sticky navigation bar is a menu at the top of your website which follows your visitors down your site.
Allow people fast and straightforward access to your website at all times when they are browsing. This will prevent bounce rate skyrocketing and increase the chances of a conversion.
Clickable Call To Actions
A clickable call to action is a link to a specific action you want a user to click on and achieve a result. For example; a telephone number can be a clickable call to action which will automatically open up the dial pad on a visitors phone.
By creating this, you are allowing your visitors to quickly call you on the go rather than copying and pasting the number or trying to remember it.
Website Speed
The website speed should be loading within 3 seconds for your visitors. If it does not load, the chances are, your visitors will leave.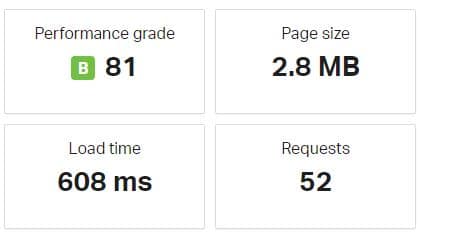 People are often on the go, so they are quickly skimming and clicking on links. Ensuring your site loads fast is a must. You can check how fast your website is with Google speed score or Pingdom.
Too Much Jargon
Most customers come to you because they don't know how to do what you can do. They don't understand the tools, the problem, or the solution. They understand the lingo of your trade. Talking in non-complicated terms will put them at ease about what they are getting and stop overwhelming them.
Poorly Structured Positioning
The homepage of a website should contain a snapshot of every other main page on your website. By creating simple snippets of all the other pages will allow a clear and well-structured homepage your visitors can easily understand.