Speechelo
Welcome to one of the highest quality Speechelo review articles on the web.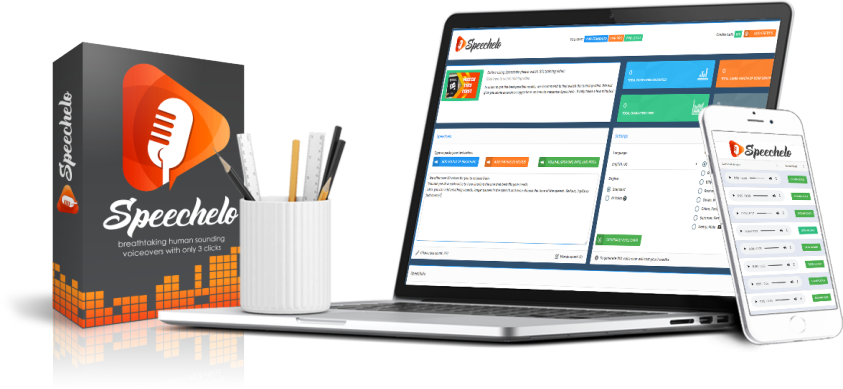 Hey,
It's Marty Englander, Youtuber, Affiliate Marketer, Business Owner and Dog Lover!
I'm bringing you an article all about Speechelo
I am so excited with this state of the art software and you will too once you keep reading, so, before we start; let me ask you a question, are you ready to incorporate one of the most modern, engaging, and damn right revolutionary Softwares 2020 has to bring you?
I know its corny to say this but did you know text to speech software will enable you to streamline your work and save thousands of dollars for your business which can be used better for advertising?
Utilising this software with your text to speech software is going to kick things up for your business no matter if you're an affiliate marketer, blogger, vlogger, or general business.
You're going to get excited.
Here is what this Speechelo review is going to cover:
Pros of Speechelo
Cons of Pros of Speechelo
How does Speechelo work?
Pricing of Speechelo
Why every person who uses text to speech software should be using Speechelo
Speechelo third-party integrations
Founders of Speechelo background story
Ways you can use Speechelo for ANY business
How do I know Speechelo is the best software for my business?
Who is Speechelo Built For?
Exclusive Bonus material I'm giving away
Lets. Get. Started.
Speechelo Demo Video
If you're looking for a Speechelo Demo Video, here is Vlad and Stoica, the founder of human sounding voiceover going over everything you need to know!
Speechelo Early Bird Offer
The early bird offer will only be offered for 3 hours of launch! So get buying when I send you the email. If you're reading this after the early bird offer and this link does not take you to the offer, you will still get a discounted version of human sounding voiceover.
Pros of Speechelo
You can transform any text into speeche within 30 seconds
Wide variety(30) of human like voices (even in the basic version)
It's a great add-on which includes inflections in the voice, like sighing and breathing
Works in English and 23 other languages giving massive scope for generating an income in different countries speaking other languages.
As long as your grammar is okay you can save massive amounts of money on voice over services
Works with any video creation software: Camtasia, Adobe Premier, iMovie, Audacity, etc.
Really fast rending and processing time meaning you can quickly click generate voiceover and see examples pretty fast.
Cons of Speechelo
Support is a little slow but likely due to high demand of product
Would be nice to see more training on how to create better flowing sentences which would enhance the human like voice
How Speechelo works
The best way to think of Speechelo is an human-sounding voiceover tool.
With human sounding voiceover you will Transform any text into speech.

If you're anything like me you enjoy creating videos but hate the sound of your own voice.
This can be a huge barrier to any of your projects and you simply dont want to be overcharged with professionals charging an arm and a leg for one voice over.
This is why speechelo is huge.
The general idea of speechelo is to help people quickly create unlimited voiceovers for one price so you can get the perfect voiceover in a fraction of the time and price.
How insane is that?
Speechelo samples
Sample One: US Male Voiceover
Sample two: UK Male Voiceover
Sample three: US Kid Voiceover
Sample two: Spanish Woman Voiceover
Sample two: US Female Voiceover
Sample two: French Male
Pricing of Speechelo
Speechelo pricing is a tiny fee of $100 but with my partner discount you can get it for $47 (53% discount), which is madness considering the amount of value you get from it.
If you already get conversions from text to speech software – you're likely going to get your money back within the first day of applying the software and making it live.
Why every person who uses voiceover should be using Speechelo
Every person who uses text to speech software for marketing should be using human sounding voiceover; Here is why:
(find source fact links at the bottom of the blog)
According to Webdew: "If you want to keep viewers stick to your video and convert them into potential customers, then you must narrate the video script"
According to The Voice Realm: "1. It's an effective, efficient method of educating potential customers about your product or service – what it is, how it works, how it will benefit them or solve their problem, and how fast and easy it is to buy and or use."
According to Search Engine Watch: "Overwhelmingly, the British accent improved conversions everywhere (globally around 4% increase) except in the UK and India where an American accent improved conversions."
According to Voice Over Soho: "Voiceover gives your video a human touch"
According to YumYum Videos: "They offer versatility and range"
According to YumYum Videos: "They offer authenticity"
Speechelo third-party integrations
Speechelo only integrates with the Blastersuites products.
Founders of Speechelo
The CEO and Co-Founder of Speechelo has a very successful history of developing text to speech software software.
The founder of human sounding voiceover is called Vlad and Stoica, also the founder of BlasterSuite Products, Keyword Suggestion Blaster, Live Event Blaster, Live Event Blaster 2, Mass Video Blaster Pro, Mass Video Downloader, Pixo Blaster, Split Blaster, Trace Blaster, Video Lead Studio, Video Marketing Blaster Pro, Video Spin Blaster Pro PLUS, Lingo Blaster, Captionizer, Video Marketing Blaster.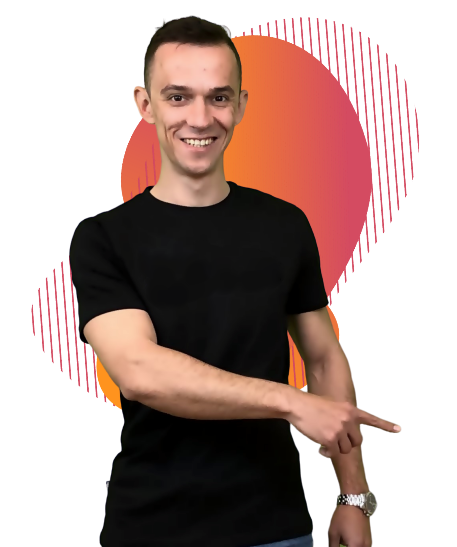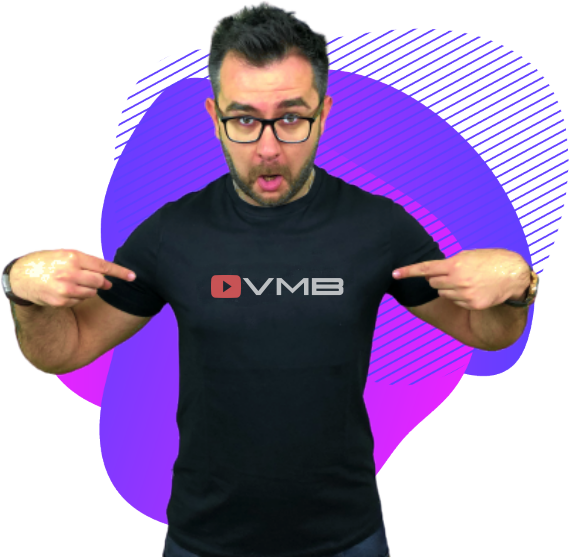 Vlad and Stoica, for many years, have been helping people get more leads and sales by leveraging the power of text to speech software.
You can find them on Skype: blaster_god AND sdr_stoica
How to use Speechelo for ANY business
Before you buy software like human sounding voiceover, you're going to want to know how this can be used for your business or project.

It's simple.
First you would visit the official speechelo website and once you've logged in you will:
paste your script into the text box
click the breath and speech buttons to get human like sounds where they should be OR you can use the A.I button which will automatically add the human sounds in for you
Select your voice, langauge, tone and gender you would like the script to be read out
tap the generate button and within 30 seconds you will be able to download the script
Literally, that's it.
I have a smile on my face as I write this because the possibilities of Speechelo is endless.
Real life businesses earning using Speechelo
The amazing thing about these this is it takes less than five minutes to figure out how to use it.
Human sounding voiceover allow users to Transform any text into speech.
Is Speechelo right for me?
Great question and when it comes down to it, it's never truly the software that's going to determine your success in something; its ALWAYS the individual.
I guess the question you should ask is;
1) Do I like money?
2) Do I want to increase my conversions?
3) Do I want to destroy my competition?
4) Does this software excite me?
I think number 4 is the most important question because if you're getting excited over Speechelo, it means you see the possibilities and limitless opportunities you're about to open up.
If you're not excited over this, it probably means you don't fully see the benefits of text to speech software and the impact it can have, which is fine.
Who is Speechelo for?
Human sounding voiceover has been built for anyone looking to:
Increase conversions
Make more money online
Streamline and Automate your sales process
Engage with your audience on a more personal level
Create a WOW factor experience for your business or online asset
Speechelo Bonus content
I want you to have the best start possible when using Speechelo!
This is why as a special thank you if you use my link to purchase human sounding voiceover I'm going to give you the following bonus content!
You will not find this anywhere else; it's exclusive to martyenglander.com.
You will receive your bonuses automatically when you use any link on my human sounding voiceover review blog to purchase.